Here's How To Spoil Every Type of Mom This Mother's Day
Want to treat your mom to these goodies? Shop the Kickback app to enjoy exclusive deals and cashback, including 30% off your order and a 5% cashback when you shop Enjoy Flowers.
It's almost that time of the year again – time to splash some cash on the lady who made you. Mother's Day is the one day a year where we attempt to repay Mom for a lifetime of love. For the nappies, the advice, the hugs, the tantrums, for putting up with those teen angsty years (so much eyeliner… what were we thinking), and for everything else in between.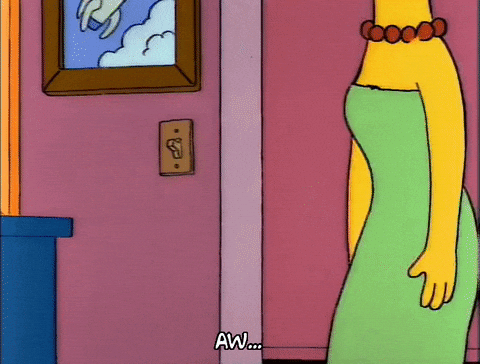 Lucky for you, we've scoped out the perfect gift for every type of mom. We're talking decadent flowers, hand-crafted wines, and epic subscription boxes. Shop our Mother's Day gift guide and prepare to outshine your siblings. 
Enjoy Flowers – For Every Mom
Whether your mom is across the globe or you're simply unable to see her due to COVID-19, why not send her some flowers? After all, nothing says 'I love you' like beautiful blooms! Not to mention, we're fairly positive that every mom loves fresh florals. Our top pick of flower delivery? 
Enjoy Flowers! A family-owned company with more than five decades in the floral industry, Enjoy Flowers curates the perfect blooms for all of life's special moments and sends them from the farm to your front door! Their subscription model means that you can gift mom with beautiful blooms for months to come. Whether it's roses or tulips, lilies or orchids they'll light up her life and home!
Ready to treat your real-life Wonder Woman to stunning flowers? Shop Enjoy Flowers with the Kickback app and you'll receive 30% off your order when you use promo code FLOWERS30 at checkout. Plus, we'll throw in a 5% cashback on all orders for being such a good kid.
Bouqs – For the boho mom
Does your mom enjoy things like wildflowers, floaty dresses, and pastels? Yeah, we thought so. Well, you can get all this and more with Bouqs epic Boho Chic flower arrangement (just one of their amaze bouquets). You can do no wrong with the Bouqs Company – a florist and gift shop specializing in eco-friendly floral arrangements and plant delivery. Find mom the perfect bouquet from their website and they'll be delivered right to mom's front door. Shop with Kickback to earn 5% cashback on all orders. Get on it!
Winc – For the wine mom
While you may be the original reason for your mother's love of wine, now is the time to truly let that love shine with a wine delivery from Winc. A little like a modern-day wine club, Winc handcrafts their own exclusive wines, curates the perfect pair based on your tastebuds, then sends your wines direct to your doorstep. Treat your mama to a monthly subscription or make her drinks come true with a gift card. Right now, Kickback Members can indulge in 40% off first-time orders plus an extra $10 Kickback. So will it be Merlot, chardonnay, or rose? 
Mrs Fields – For the mom with a sweet tooth
This one is for all those mamas with a sweet tooth! Mrs Fields gourmet gift baskets, cookies, and cookie cakes are sure to earn you brownie points for the sweetest gift this Mother's Day. All their treats are made with the highest quality ingredients and have been certified delicious (tried and tested by ours truly). If you're a Kickback member, enjoy 15% off sitewide at Mrsfields.com and earn 5% cashback! 
Try The World – For the adventurous mom
Here's a good one for moms that love adventure and travel: Try The World subscription boxes. A gourmet subscription service, Try the World lets you explore the world – through food! Each month they'll deliver a box filled with a unique assortment of goodies from around the world. Now your mom can travel the world, all through her tastebuds. Want the first-class experience? Kickback members can access their first Around the World box for free (just pay shipping!). Plus, earn a 4% cashback Kickback on all future purchases. Bon appetit!
Chewy – For the dog mom 
Not only is your mom the best mom to you, but she's also the best mom to her dog (what can't this woman do!?). So why not gift her all the pet essentials from Chewy. Delivering everything from pet food, shampoos, and dental sticks, to chew toys, costumes, and dog beds, your mom's furry friend is guaranteed to remain pampered and well-fed thanks to Chewy. Right now take advantage of one of our exclusive offers with Chewy – 30% off your first Auto Shop purchase, $7.50 cashback when you spend $50, and free shipping on orders over $49.
Whether you want to gift something sentimental, practical, or delicious, Mother's Day is the perfect opportunity to show your mom that you care. Thank her for being the boss that brought you into the world with these gift guides, and shop with Kickback to save serious cashback and score insider deals.